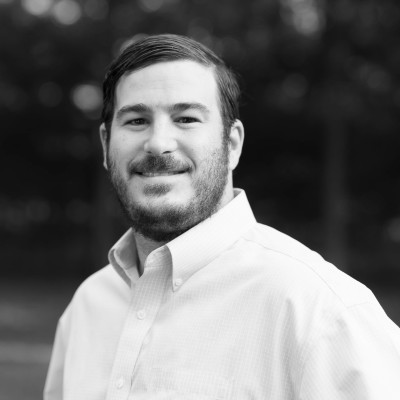 Ryan Johnson has worked in the field of disability and community inclusion for more than 10 years. His previous work at Georgia State University's Center for Leadership in Disability afforded him the opportunity to work alongside diverse families from across the state of Georgia helping them to access their local communities through natural supports.

Johnson is also an accomplished photographer who has spent more than five years telling the stories of individuals with disabilities and their families with his images. A collection of his work is currently touring the Georgia Library System.

Ryan and his wife Megan live in Bostwick, GA with their dog Jack.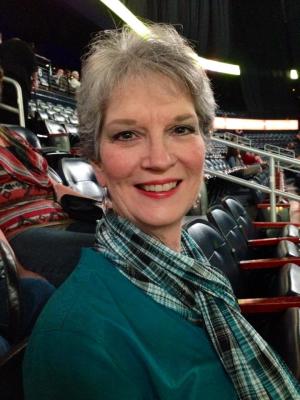 Nancy Pedersen

Communications & Administration
Nancy Pedersen has worked for the Georgia Microboards Association for one year. She assists Ryan Johnson in the adminitrative and budgetary duties and supports the board of directors.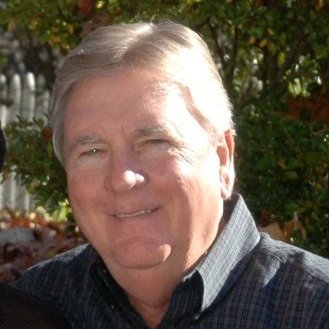 Tom is a member of Dunwoody Baptist Church, where he founded the Explorer Scout Group for adults with disabilities as well as being a deacon. ​​​​​​

He served in the United State Air Force and was stationed in Orlando FL and Viet Nam being discharged with the rank of Captain.

He was a District Manager with Procter and Gamble as well as Polaroid after his military service. Later Tom was a National Account Manager with BP/Castrol, Sunbeam/Jarden and most recently Sensio, Inc.

Along with his wife, Becky, they formed one of the first Microboards in Georgia for their son, Todd. Tom has accompanied and helped facilitate with Todd on numerous presentations that Todd conducted for various organizations throughout the state of Georgia, titled "Independent Living". Tom has been attending and interacting with the Georgia Microboard Association quarterly meetings for many years and is honored and looking forward to bringing his professional and corporate work experience to the Presidency of the Georgia Microboard Association.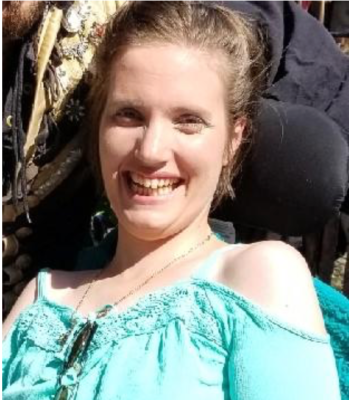 Hannah Minks is 25-years old and is a 2015 graduate of Truett-McConnell University. She was born with Cerebral Palsy and loved the opportunity to spread her wings and gain more independence during her time in college.  
Hannah sees serving on the GMA board as an opportunity to continue her path towards an independent life, and will allow her to be a small part of other people's journeys.
She looks forward to using her English degree while connecting with other disabled people who want to realize their full potential.  Her hope is to be a living demonstration of the ability to work your way around your challenges and continue towards your goals.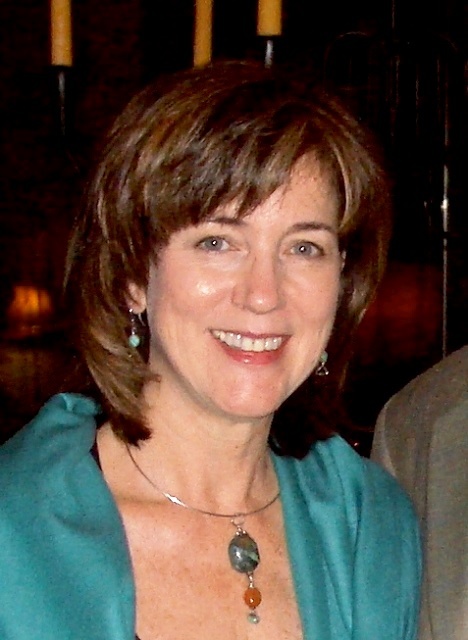 President of the Board of Directors since 2011, Debra is the parent of two adult children, including a uniquely challenged daughter, Amie.Amie's Voice
was one of the first microboards incorporated in the state of Georgia.
Debra Foster McElhaney, M.Ed. is a Licensed Marriage and Family Therapist, Licensed Professional Counselor, and Certified Imago Relationship Therapist Advanced Clinician.

Through her Atlanta based private practice, she offers therapy and consultation, as well
as various workshops and groups on relationships, marriage, communication skills, parenting, special needs families, grief and healing, developmental issues and other topics.


Debra holds both undergraduate and graduate degrees from Auburn University, and advanced clinical training through IRI (Imago Relationships International) She is a
clinical member of the American Association for Marriage and Family Therapy (AAMFT), Georgia Association for Marriage and Family Therapy (GAMFT), and Imago Relationships International. Debra also serves as an advisory board member for FOCUS (Families of Children Under Stress).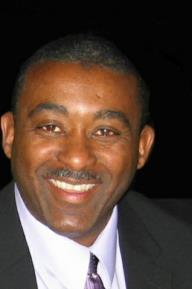 A licensed land surveyor and retired naval reservist, James Butler works part-time with the Lamar County School District as the Parent Mentor. He works collaboratively through his non-profit with other agencies that focus on youth development and serving people with disabilities in his community.


In addition to his professional background as a surveyor, he earned a BS in Psychology and is in the initial process of fulfilling an internship requirement for the completion of an MS in Professional Counseling. His desire is to promote interaction between all people in communities, particularly those living at the margins of a community.


A graduate of Partners in Policy Making, Mr. Butler is a trainer and former Regional
Coordinator for Parent to Parent of Georgia, a Cultural Competency Trainer for the Georgia Department of Education, Division of Special Education and related services, and the Center for Leadership in Disability, Georgia State University.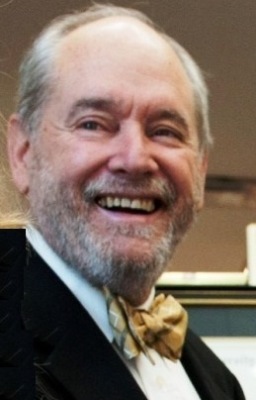 Over the last twenty six years, Chris Hunnicutt has been focused on supporting and advocating on behalf of folks with intellectual and developmental disabilities.  Since 1997 he has been professionally pursuing these ends.  ​​​​​

Initially he worked in quality assurance, quality improvement and participant safety. Later he focused upon leading edge residential services offering participants personal choice and community assimilation while providing appropriate, needed, supports.  Most recently, he worked to promote, educate and implement the strategies of customized employment. The Microboard is the logical next step for individuals and families desiring assurances for their family member's personal choices and care throughout their life seasons.  These entities focus on building and formalizing asset based community development.

Chris lives in Decatur with Marty, his wife of 43 years.  In additional to Christopher, his family includes a daughter, son in law and four grandchildren who live in Ottawa, Canada.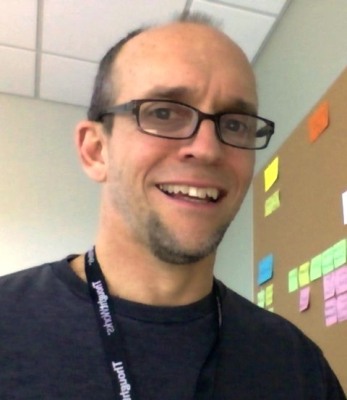 Randy is a native of Michigan but he and his wife Kathy moved to Atlanta over 20 years ago, and live in Brookhaven with their two daughters and son. Randy has over 25 years experience in executive leadership and management consulting positions developing, selling and marketing innovative products and services in many industry sectors including financial technology, ecommerce, automotive services, airline, retail, and consumer products. He has held leadership roles with several noted firms including McKinsey & Co., and CheckFree. He is currently a Director with a cloud software company. Randy has been actively engaged in serving the needs of the Atlanta community throughout his time in Atlanta, Including:​​​​
​
A member of the advisory board at the Bobby Dodd Institute
Mentor and coach to Endevvr, an educational and entrepreneurship program for teens
Helped in the early stages of the Hands On Atlanta Discovery Program which provides tutoring services to elementary schools in south Atlanta
Friendship & advocacy, along with building a circle of support, for a developmentally disabled single mother  
Active and a leader in the mission programs of Dunwoody United Methodist Church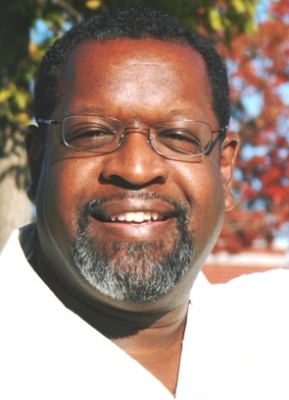 Ken is a native of Long Island, New York, and has resided in the Atlanta area since retiring from the Marine Corps in 1996.  Ken and his wife, Vanessa, have 5 sons and 5 grandchildren. They have two young adult children that experience ASD daily.​​​​​​

Ken is the co-founder of Total Life Coaching and Consulting (TLC2), a service established to provide consulting and coaching assistance to persons and families needing unique advocacy help and supports.  He has worked as a social worker and trainer with non-profit organizations serving foster children and those families that provide safe loving homes for them.  He has also been involved with Strengthening Families and Fatherhood initiatives throughout the Metro-Atlanta area. Ken has been a corporate recruiter and distribution manager for fortune 500 companies in Atlanta.  He currently serves as an associate pastor at Cross Pointe Church in Duluth, Georgia.  He has undergraduate degrees in Sociology and Theology, and graduate degrees in Human Resource Management Development and Ministry.

Ken is a former Parent Mentor with Gwinnett County Schools, a graduate of Partners in Policy Making (AADD), and the Parent Leadership Support Project (GAO).  He has also received advanced training with the University of Georgia Institute of Human Development and Disability; Georgia State University Center for Leadership in Disability; and the Houlton Institute Autistic Global Initiative.  He is currently serving on the Gwinnett County DFCS Board and Monarch School Local School Council.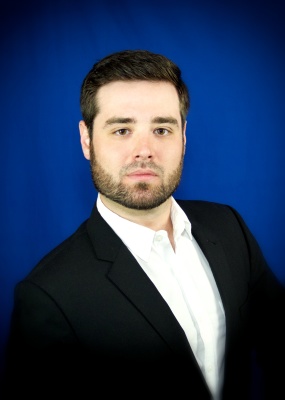 Billy Upchurch is an Atlanta native who now resides in Buckhead, Atlanta with his wife Stephanie. Billy is also a Georgia Tech graduate who now practices construction claims consulting full-time.
Billy hopes to bring his experience as an entrepreneur and businessman to the Georgia Microboards Association to maximize the returns on its efforts & resources in enriching the lives of all those it aims to help.
​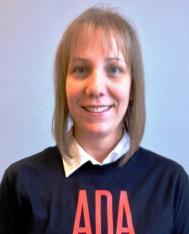 Katie Chandler
Ex-Officio Member of the Board of Directors
Katie Chandler, a Licensed Clinical Social Worker, is the Developmental Disabilities Director with the Georgia Advocacy Office, the designated Protection and Advocacy system for people with disabilities in Georgia. Katie studies Social Role Valorization and is learning to teach these principles which enhance her work of supporting people with disabilities to have valued social roles. Katie has worked to support children and adults with developmental disabilities to be integrated and included in their communities for ten years.  She works to help young people get out of nursing facilities and institutions and into loving homes in the community through the Children's Freedom Initiative "CFI," (www.georgiacfi.org). The CFI is a collaborative effort of the Georgia Developmental Disability Network and envisions a future in which no child lives in an institution. Katie has identified more than 80 young people with developmental disabilities in Georgia who live in facilities, and more than 20 young people who are placed in out of state facilities. ​​​​​

She has been interviewed about her work on National Public Radio and the Joe Madison show on XM Radio. Katie received her undergraduate degree from the University of North Carolina at Asheville and her Master's degree from the University of Georgia.  She and her husband have two young children and live in Lawrenceville, GA.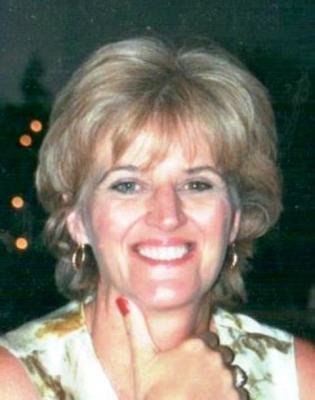 Nancy Vera

Advisor and Board Member at Large
Nancy Vara is a parent, a well-known advocate for the rights of individuals with disabilities, a frequent guest speaker at conferences and transition fairs throughout the state, and the former Executive Director of the Georgia Microboards Association.
  
Nancy became involved with the Georgia Microboards Association after her son Carmine transitioned out of the school system. Carmine and Friends was the first Microboard to incorporate in the state of Georgia.  A strong supporter of Participant-Directed Waiver Services, Nancy's leadership, assistance, and hands-on support has helped improve the lives of people of all ages. Nancy was the first to coin a phrase which would become the motto of the Association, "We put people, behind people, who need people."
​